CAFE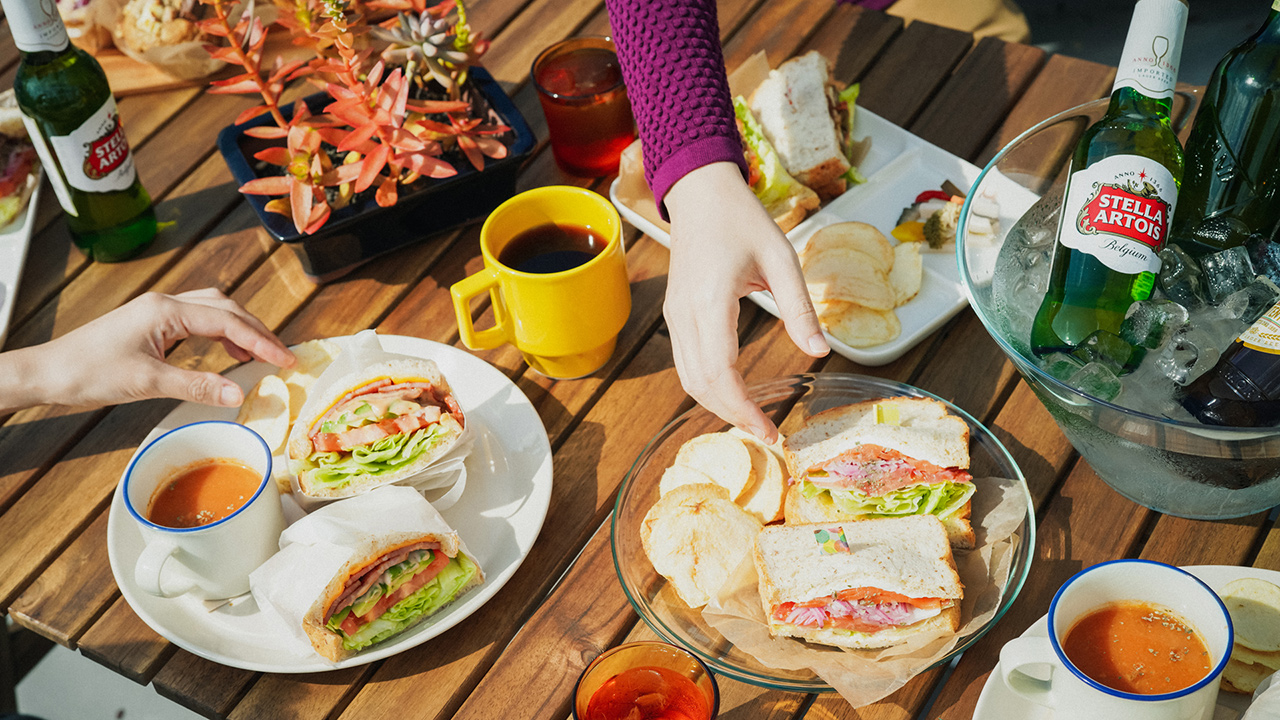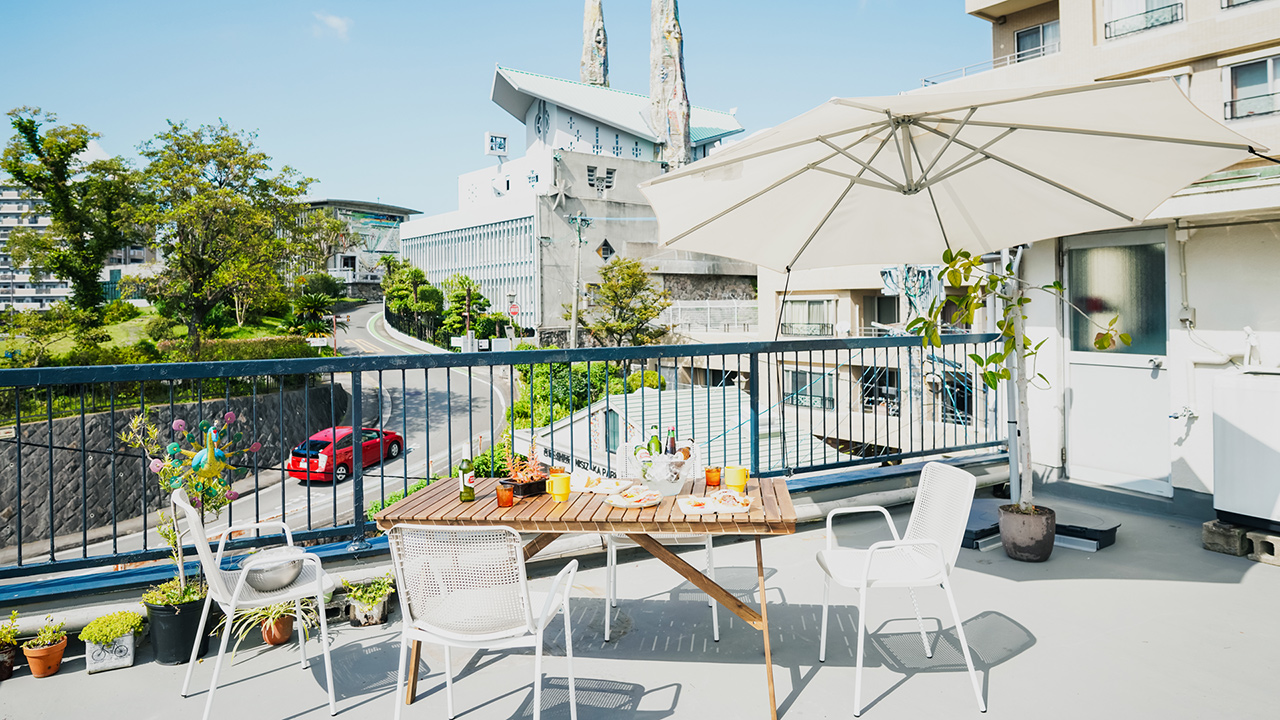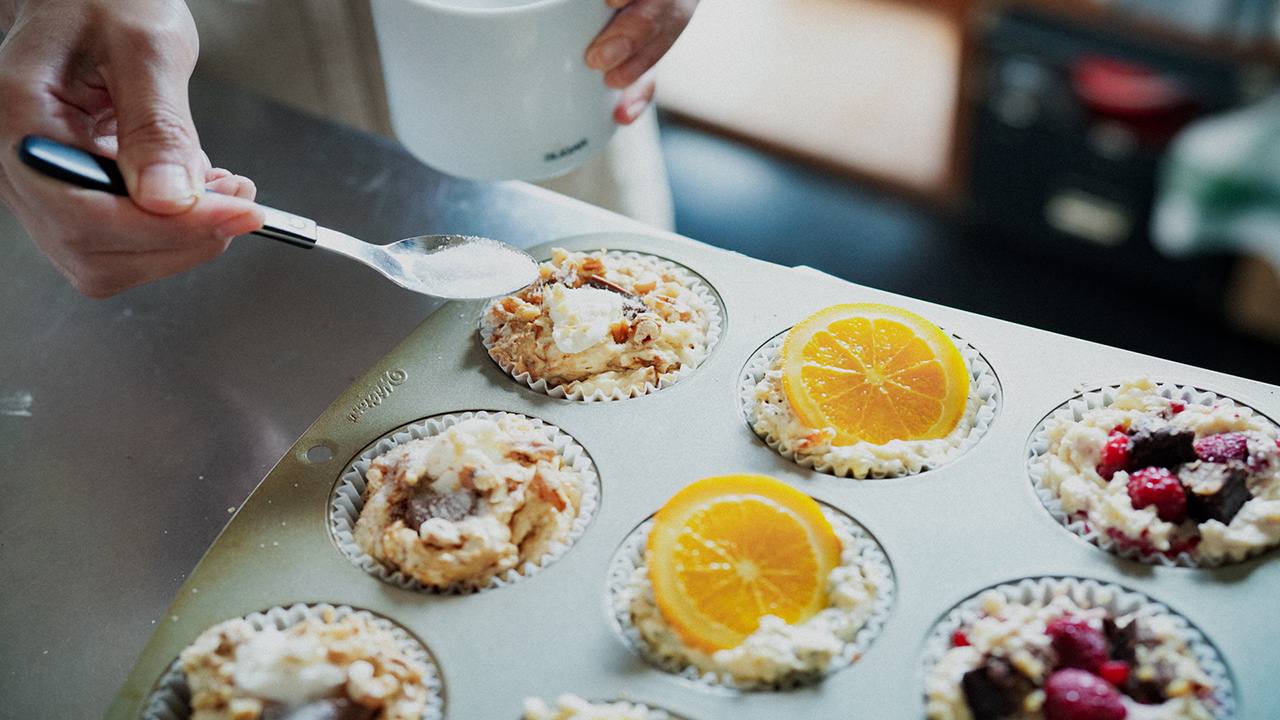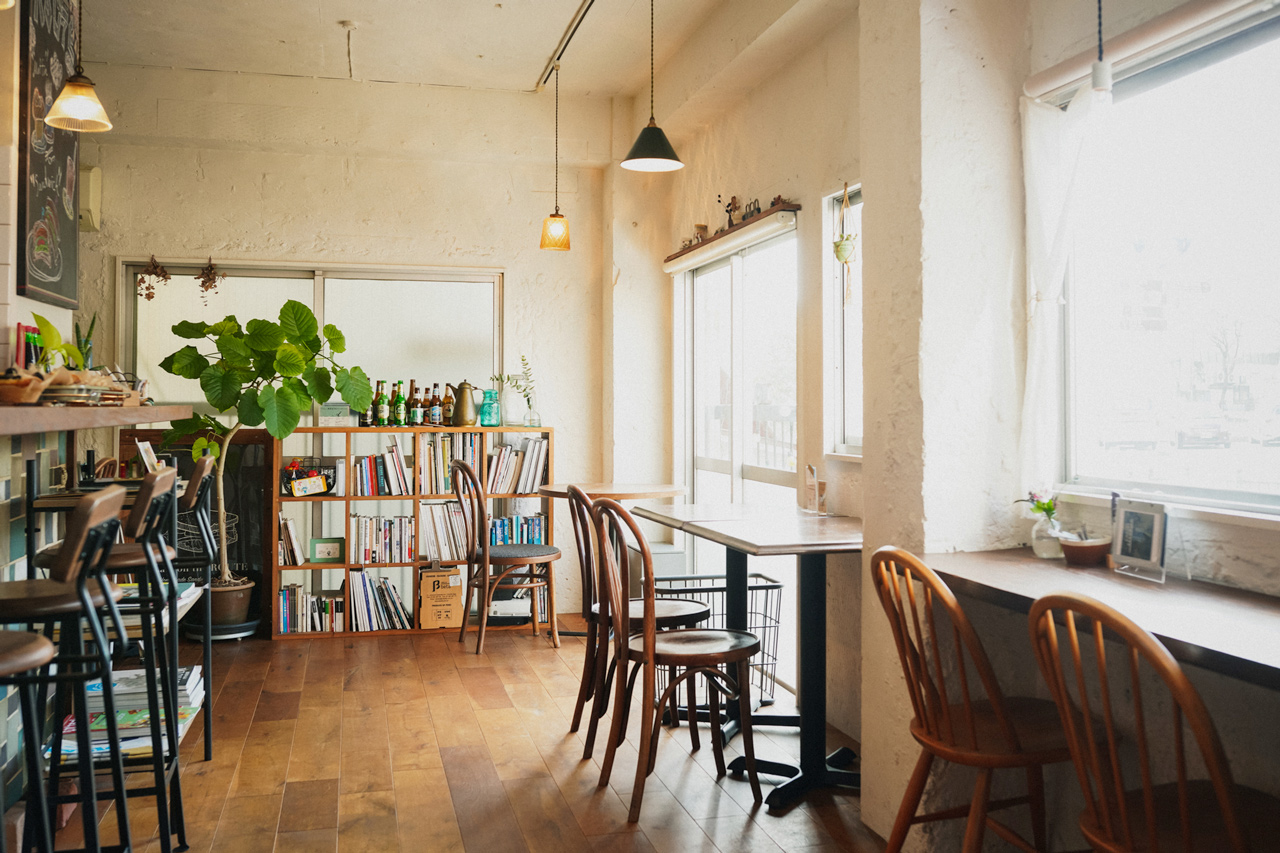 Muffins, sandwiches and coffee
The door on the 2nd floor of the building leads you to our cozy cafe filled with mouth-watering aroma. Enjoy our hearty sandwiches and muffins made with local ingredients as well as the view of St. Philip's Church against the blue sky from the windows. You can definitely feel that you're in Nagasaki.
OPEN:

irregularly, based on the monthly business calender


*Breakfast is served everyday for staying guests

LOCATION:

5-14, Nishizaka-machi, Nagasaki (2nd floor)

TEL:

095-895-8965
Menu
Savor Nagasaki with sandwiches and muffins
Our popular sandwiches and muffins are made with seasonal local ingredients in Nagasaki. Healthy Nagasaki Sandwich is made by layering the fillings of your choice between two slices of graham bread, and Nagasaki Muffins are freshly baked every morning. Varieties of drinks and desserts are also available.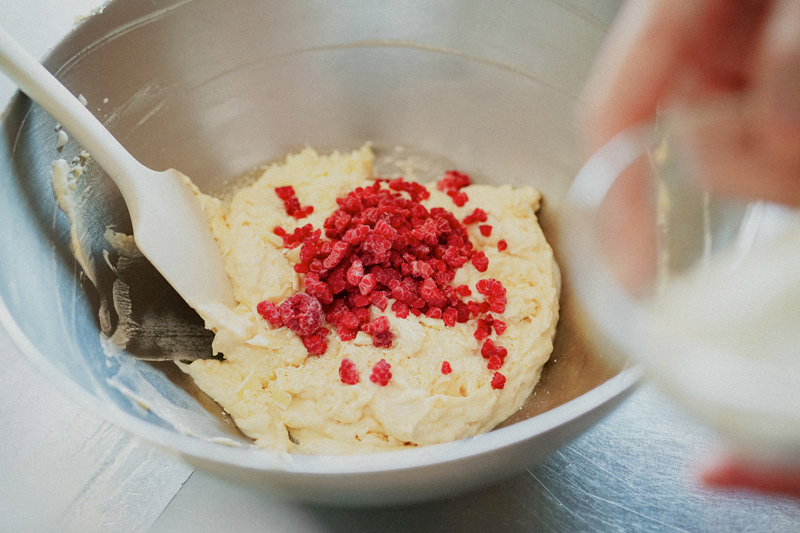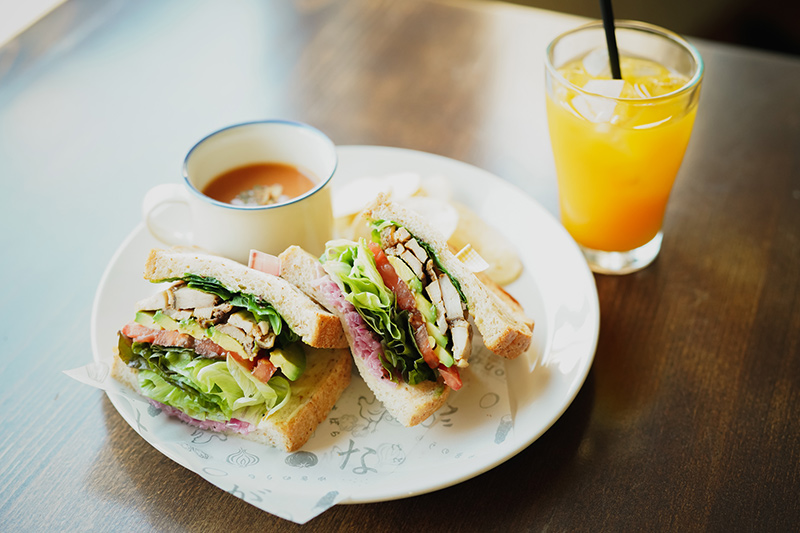 Scene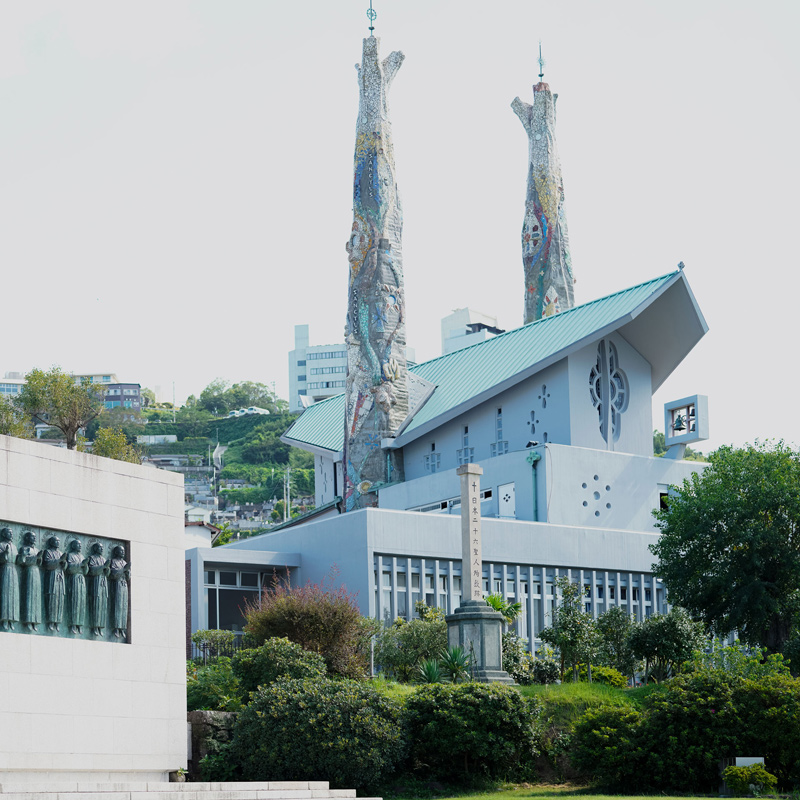 2nd Floor
Cafe
Antonio Gaudi-inspired colorful twin towers of St. Philip's Church designed by architect Kenji Imai who studied in Spain, are seen from the cafe windows.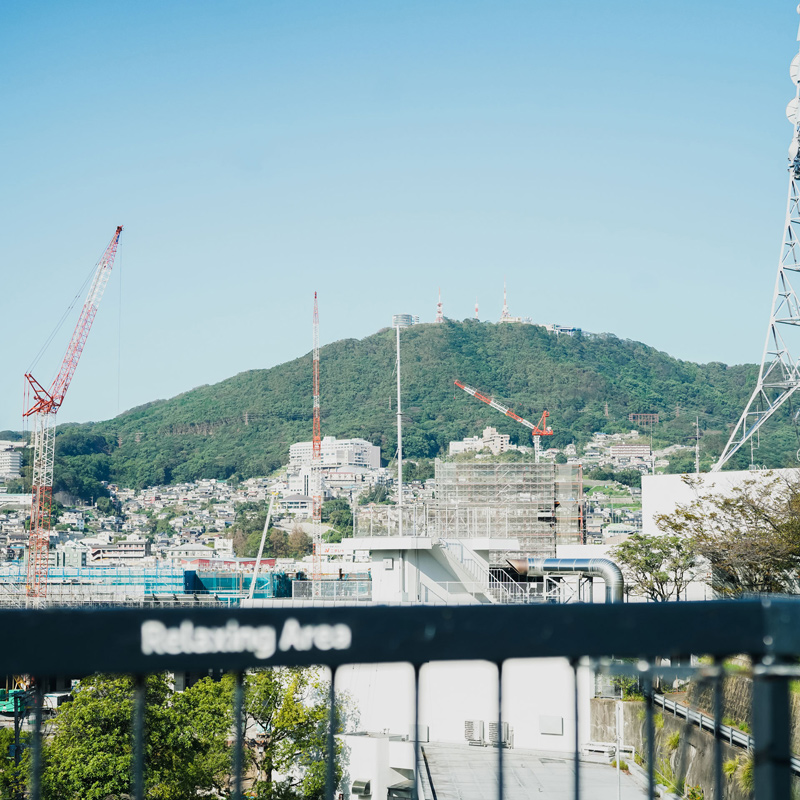 Rooftop
360-degree panoramic view
ROUTE's rooftop is a special place to admire the city of Nagasaki with various attractions; Mt. Inasa, churches, the statue of Kannon, and the slopes...Enjoy our food and drink as well under the sky. Dogs are also welcomed.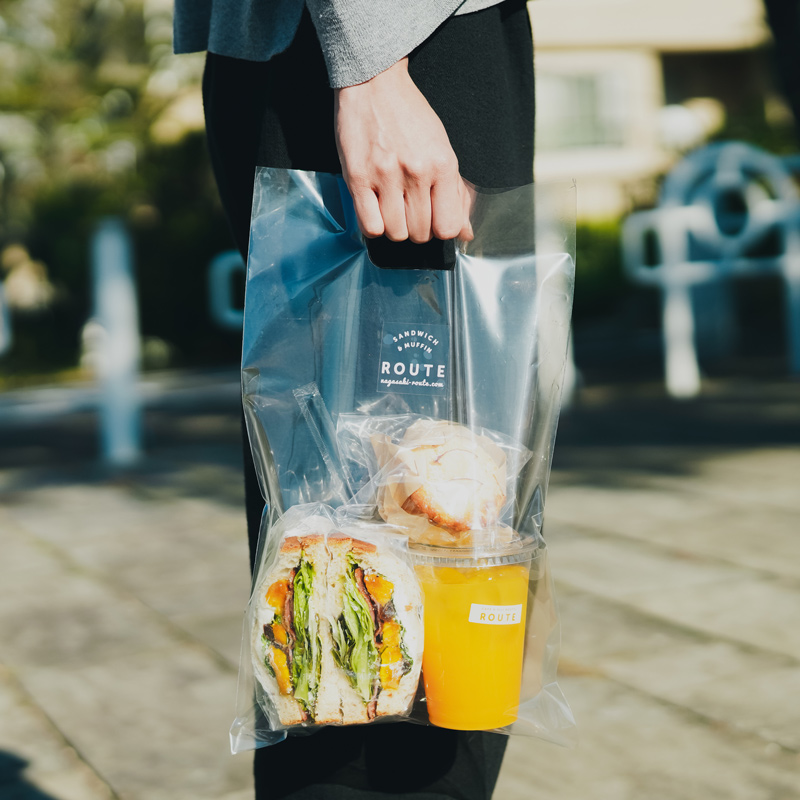 Take-out
Anytime, anywhere
You can have Nagasaki Sandwiches and Nagasaki Muffins anywhere you want; at home, in your office, your car or on a picnic! We also take catering orders.
FAQ
Do you have a parking lot?
Unfortunately, we don't, so please park your car in a paid parking lot nearby. Please note that parking at Nishizaka Park Parking on the other side of our building is not allowed.
Can I book a table?
Yes, to book a table, please call 095-895-8965 (from 9:00–18:00).
Early booking is recommended as it's a small cafe with 4 tables, about 10 seats. (During lunchtime/busy hours, a table is available for up to 60 minutes).
Can I just order take-out?
Of course. For catering, please tell us your preferences and budget.
Is Wi-Fi available?
Yes, free Wi-Fi is available. To use an outlet, please ask our staff for the nearest seat.
Can I smoke?
The entire building including the rooftop is NON SMOKING. An ashtray is placed outside the main entrance on the first floor.
Can I come with my pets?
Pets are not allowed in the cafe on the 2nd floor, but are welcomed on the rooftop (may be closed depending on the weather condition).